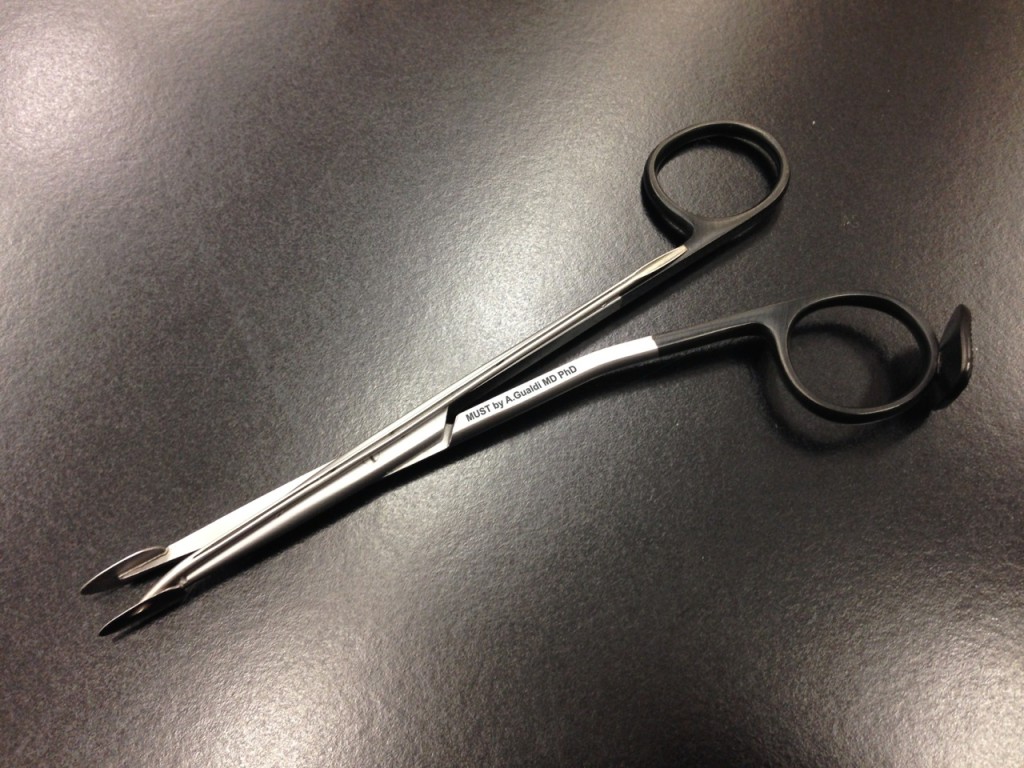 Introduction.
Due to the increasing demand by the patients, current facial aesthetic lift techniques are aiming to become less invasive, safer and burdened with only short downtime. Results should also possibly be natural and longlasting. Here, we describe a novel midface lifting technique, which has been developed to obtain satisfactory results with limited risks and can be performed under local anesthesia.
Materials & Methods. A cadaver dissection was performed to demonstrate the anatomical basis of the technique. A midface suspension with vertical vectors, from two short (1.5 cm) temporal incisions behind the hairline was carried out using a new instrument, Gualdi's dissector, which places a resorbable suspending suture laterally to the orbito-malar ligament. Under local anesthesia and minimal sedation, 55 patients were operated using this technique and followed up at 3 days, 10 days, 3 months, 6 months and (only 58.9%) 2 years post-operation. Minor (oedema, ecchimosis) and major (infections, deformations, asymmetries, hematoma and facial nerve injuries) complications were recorded and patients graded their satisfaction with their appearance at 6 months follow up time.
Results. From the temporal incision, the dissection is carried out on the deep temporal fascia until the pre-zygomatic space. All patients graded the results as excellent (>90% at the Q-face scale) or good (>75% at the Q-face scale) during the follow up time. All patients showed minor oedema after the procedure persisting for about a week and eight patients (14.5%) showed ecchimosis. Two patients (3.6%) developed a prolonged dimpling where the suture was placed, one of these resolved spontaneously and the other requiring malar lipofilling with complete resolution.
Discussion. With the increasing research from the patients for limited morbidity in facial plastic surgery procedures, we developed a novel mid-face lifting technique, the MUST, which is anatomically safe, relatively easy to perform under local anesthesia, and offers consistently satisfactory results.